Lou Politini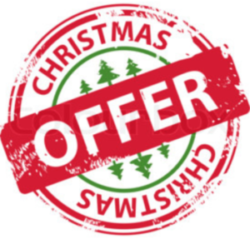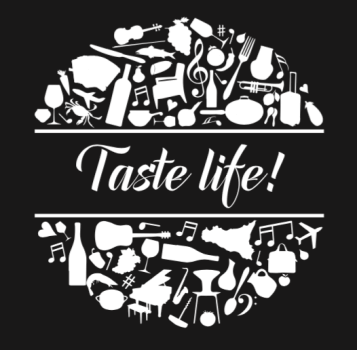 Ciao! As we celebrate the festive season, with our loved ones at our table, we raise a glass of Prosecco and farewell 2018 – cheers to family, friends and good health!
It's been a fantastic year! Most recently we all really enjoyed our annual spring event – La Dolce Vita Wine & Food Festival. Glorious weather, singing, dancing, spectacular Sicilian food and wine of course! For those who couldn't make it, we would love to see you next year! Head over to our instagram page to see the highlights.
With Christmas celebrations underway, it's the perfect time for chilled Prosecco with prawns, a crisp Grecanico with a sumptuous seafood platter or our Pinot Grigio with a succulent roast turkey. It's still not too late to order your wine to have in time for your Christmas table. And because it's that time of year, we would love to offer you something special….
Buon Natale from our family to yours. Salute!
GET STOCKED UP FOR CHRISTMAS!
OUR $25 GIFT TO YOU
Enter Code "Sapore16Dec2018" for a $25 discount at the cart!
* Conditions Apply
Sapore Wine Club Members
Enter Code "Sapore16Dec2018" for a further $25 discount at the cart!
Not a Sapore Wine Club Member? Get extra discounts!
Join now in 3 easy steps:
1. Choose your membership – Taste or Premium and fill in your details on our form
2. Select your Politini wines
3. Enter the Code for your additional $25 discount at the cart!
Conditions Apply..
Cut-off for Christmas orders is midnight Sunday 16/12/18; Code "Sapore16Dec2018" $25 discount valid to 16/12/18; Discounts available only online; Minimum wine order value of $100
Lou Politini
November 17 + 18, 11am-5pm
A sensational weekend of wine, food, music and friends!
Prosecco bar and cellar door tastings including our Sicilian varieties
Hearty southern Italian-inspired feast, including Nonna's Sicilian Arancini and Salsicce, Mediterranean seafood platters and more
Espresso coffee, Sicilian Cannoli and Biscotti available all-day long
Live music both days with Scott & Amanda, plus Salvatore on piano-accordion
For the kids: Soccer pitch, expansive lawns, arts, crafts and fun stuff!
Bookings: 0427567377 or 0418574455
enquiries@politiniwines.com.au
BUSES STRICTLY BY APPOINTMENT ONLY
65 Upper King River Road, Cheshunt, KING VALLEY
Proudly part of Wines of the King Valley La Dolce Vita Festival – For more detail on event offerings go to http://www.winesofthekingvalley.com.au/
Pick up your entry glass at any of the participating venues.
MENU – available 11am-3pm
Arancini –saffron infused rice balls filled with wilted spinach and béchamel
or traditional meat filled with sugo.
Swordfish & rocket with a lemon citrus dressing, slow roast tomatoes and fennel orange salad.
Amici platter – Traditonal arancini, salcicce, polpetti,  caponata, chargrilled asparagus, garden salad and crusty bread.
Garlic and oregano marinated grilled eggplant, slow roasted tomatoes, kalamata olives topped with burrata cheese served with a rocket salad and crusty bread.
Mare Misto – Our seafood platter of Fresh oysters, grilled salmon, breaded half shell mussels, marinated prawns, and pickled octopus with a lemon zesty aioli and salad.
Chicken sausages in a roll for the kids
Baked berry ricotta cheese cake served with double cream
Sicilian Lemon & almond tart served with double cream
Cannoli
Dolce platters Small/Large